The pandemic has made all of our work from home for several months now. If you think there are more months to come where you will have to work from home, then its time to set up your home office. Having the system and some stationary does not make it an office. Your work from home setup need some organizing. Here are some tips to organize your home office and make it a stress-free place.
Organizing Ideas
Keep it clean: At your workplace, you will not like to have a lot of scattered elements. It's better to keep it clean and simple. To keep the area clean you will need some organizers for your stationeries. You can have a pen stand, a file organizer, a charging port, organizer for clips and other small stationery. And finally, you should have a habit of keeping things at a place so that it does not get scattered.
Bring in shelves: Shelves will not make the place clumsy but will help to organise it. A tiny shelf will help to keep your files and necessary elements near your work desk. Having a shelf or two will help you keep all the required elements near and organized. Even you don't have to find your work elements here an there if you keep it all in the shelves.
Follow a planner: If it is new to you, then try to get used to with it soon. When you are working from home, you cannot keep track of your work. This is why it is better to make a to-do list or follow a planner for all the tasks. It will help you get done the job on time. You can hand planner sheets in front of your work desk to make it fancier.
Get introduced to cubby: If you run a business where you have to organize inventories at home currently then it is better to install cubbies in your home. These are tiny bookshelves which can be converters to drawers and cabinets with such organizer. These cubbies take less space and organize a massive amount of elements.
Maintain bins for the organization: Organizing bins generally comes in fabric or natural Fibre. Using these bins will help you store similar things at one place. If you want to organize tiny products or craft materials, then these bins can save your life during work from the home phase.
Some more ideas to make the place fancy
Include paper holder on your desk: Doing office works becomes more comfortable if you have a paper holder on your desk. The paper holders help to organize different papers and helps to get them easily in need. It looks classy and keeps your workplace organized.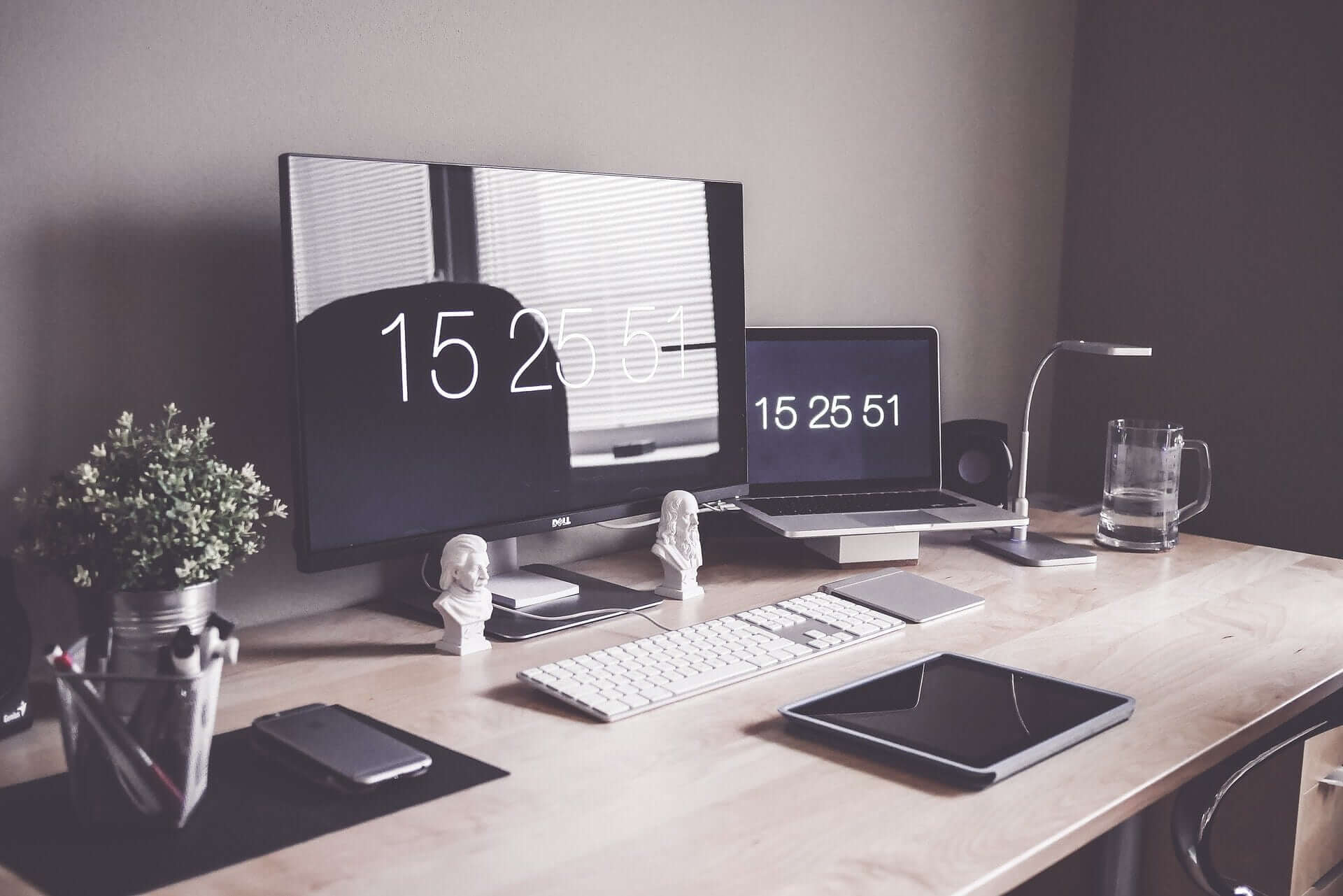 Add some decorative: Sometimes investing in home decoration is beneficial. Working from home is anyway not pleasant for many of you. To make your workplace spread positive vibes, it is better to add some decorative items on the shelves or the table. A small vase with artificial cherry blossom can do magic.
Inspiration display: Everyone has their inspiration for the work they are doing. It is good to have images of your inspiration on your desk or the front wall. It makes you keep going and bring out the best of you. It's helpful for the artist, IT professionals and also solo workers like writers. An inspiring quote can make you create better writing pieces.