Street Foods | India is known for its rich historical heritage and vibrant culture worldwide. One more thing that India is known for is its delicious cuisine.
Spicy street food is an inseparable part of our Indian culture and is hand down the best in the world. You cannot cross the streets of Mumbai without grabbing a Vada Pao, or you cannot reach your destination in Kolkata without trying the mouth-watering Puchkas, and the list is endless.
Be it North, South, West or East, Indian cities have something new and the best street food to offer! If you think you have tried all the street food in India, you need to check the below-mentioned list first! If you, too, are a die-hard street food fan, this article will surely tantalize your already drooling taste buds.
1.Pao Bhaji

 
The famous pao bhaji is food to run for a bite of. It is a spicy mashed veggie dish to be eaten along with crisp pao or buns. You can find the best pao bhaji in Mumbai. 
Pao bhaji is served hot with chopped onions and lemon. It has become a household dish and is now available in different cities' tastes. You cannot afford to miss this spicy street food in India delicacy while crossing the streets of Mumbai.
2.Kathi Rolls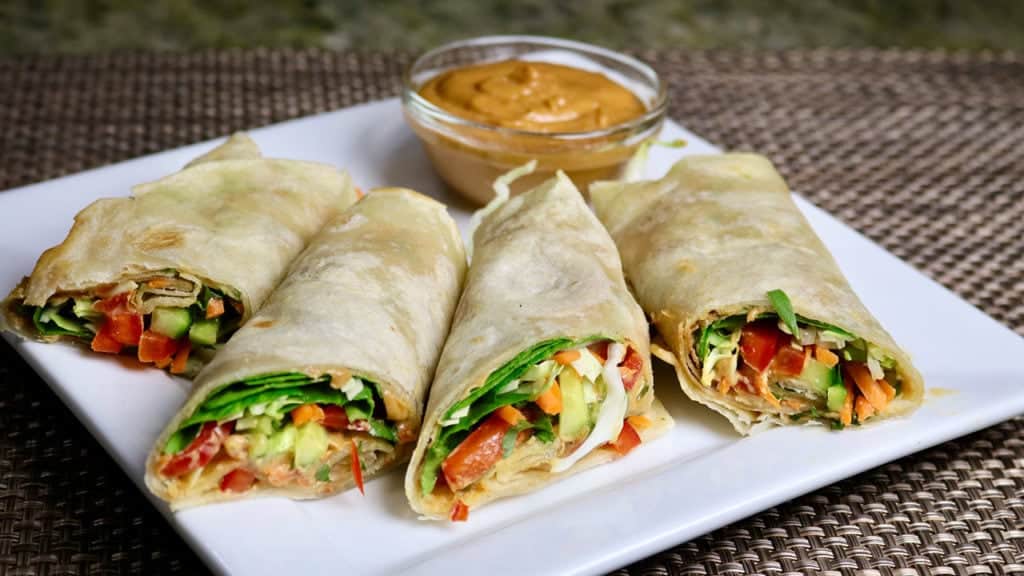 A stroll on the famous Park Street in Kolkata is incomplete without having a dose of the delicious kathi rolls. This is spicy veg, or non-veg kebab stuffing rolled inside a maida-based paratha which is crisp and flaky, making it one of the spiciest street foods in India. You can relish their delicacy while driving or walking as well.
3.Bedmi Puri & Nagori Halwa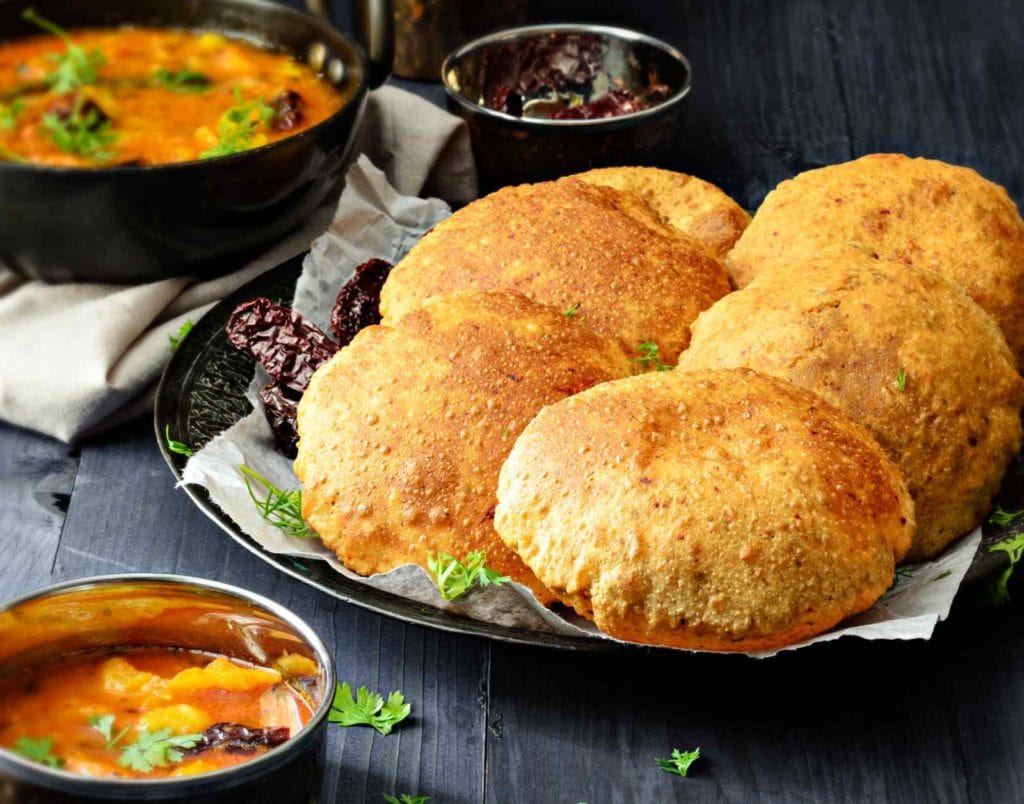 Bedmi puri and halwa is the favorite breakfast for every Delhite. You can find this delicacy on the streets of Chandni Chowk. These are dal stuffed puris served with hot and spicy potato curry and a sweet halwa to calm down the spicy fire in you. It is considered a complete meal in itself. During summers, this is great when complimented with a sweet lassi.
4.Chole Bhature
You cannot ignore the aroma of fresh chole bhature made in your street. It is one of the most famous street foods in Northern India. It is a chickpea curry to be eaten along with maida-based bhature. It is a heaven for food lovers when served with green chutney and pickle. This is the favorite evening snack served at parties and weddings.
5.Aloo Tikki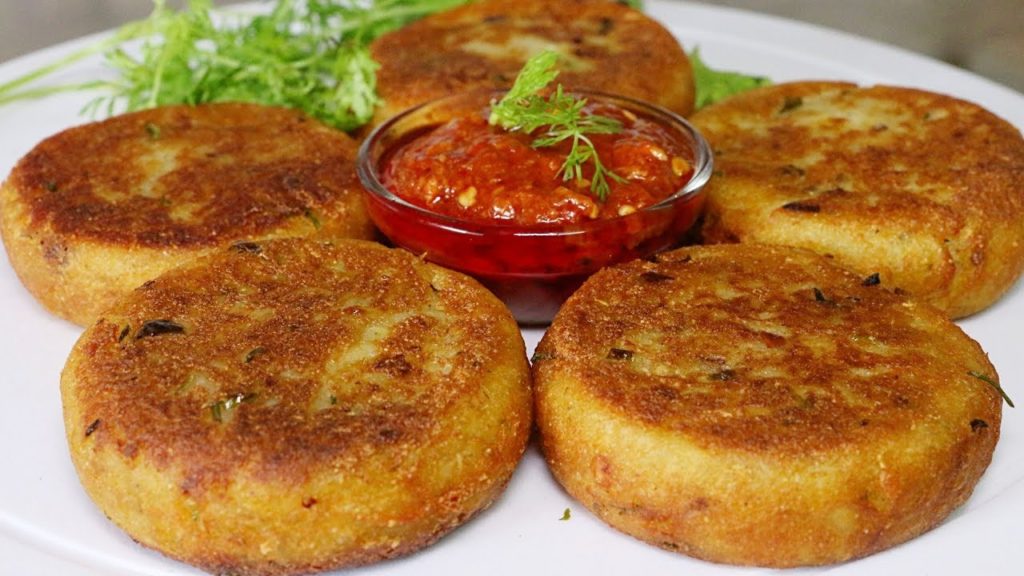 One of the most famous delicacies served in the city of Nawabs 'Lucknow' is aloo tikki. These are spicy potato balls grilled on butter-filled pans and served hot with tamarind chutney and curd, making it one of the top contenders in the list of spiciest street foods in India.
6.Tunday Kebab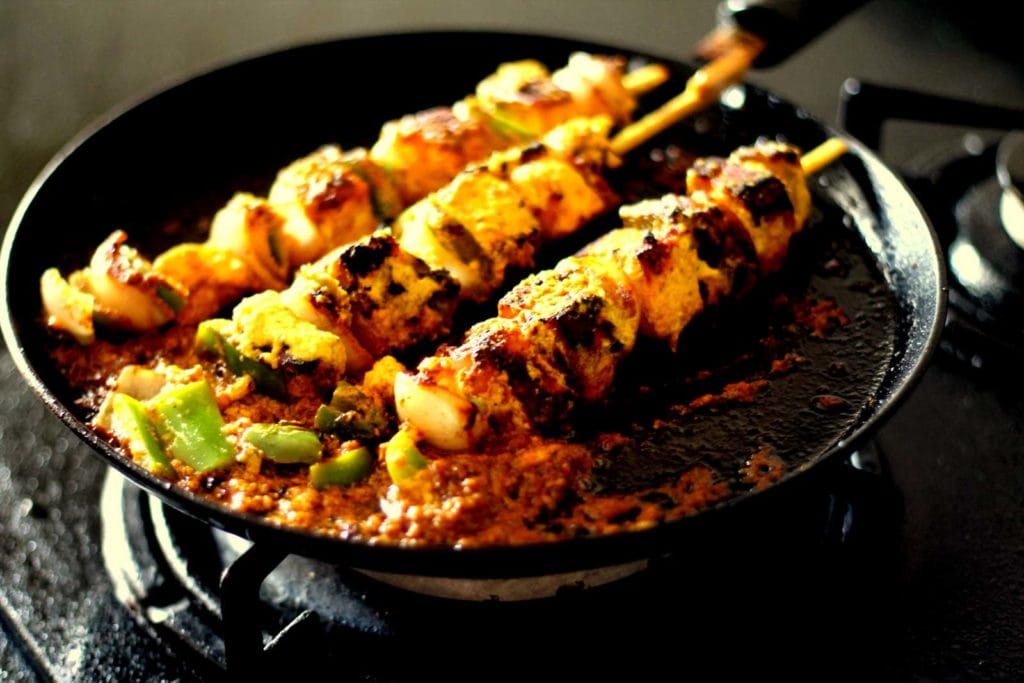 One more mouth-watering delicacy offered by the royal city of Lucknow is Tunday Kebab. Haji Murad Ali was the creator of this dish. He had only one hand and so the name had tunday in it. These are one of the most delicious non-veg kebabs served in India. People all over the country travel Lucknow to relish these kebabs.
7.Dal Bati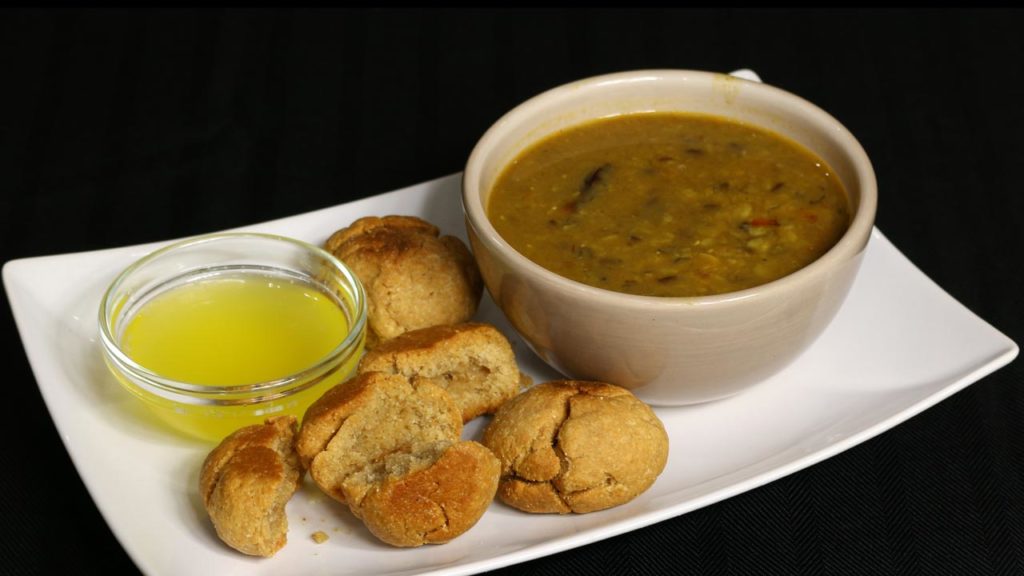 Dal Bati is a Royal Rajasthani dish that involves spicy potato-filled balls made in tandoor and dipped in desi ghee for flavors and served with spicy kadi and daal. Churma is a sweet powdered dish made from daal is also served to add flavors to the food. 
No street food in India can beat the taste of dal bati. It is still one of the spiciest street foods in India. The Bihari version of dal bati is called litti chokha.
8.Gol Gappas 
You cannot miss the epic gol gappas you find in Northern India and Kolkata. These are small spice shot balls when stuffed with potato fillings and dipped in spicy water are just amazing to relish on a rainy evening. The best are the ones served on the road side stalls and you their taste is unbeatable.
You might find a slight twist in taste according to the region but they are the best spicy street food in India. You can relish your gol gappas with different flavored waters.
9.Chaat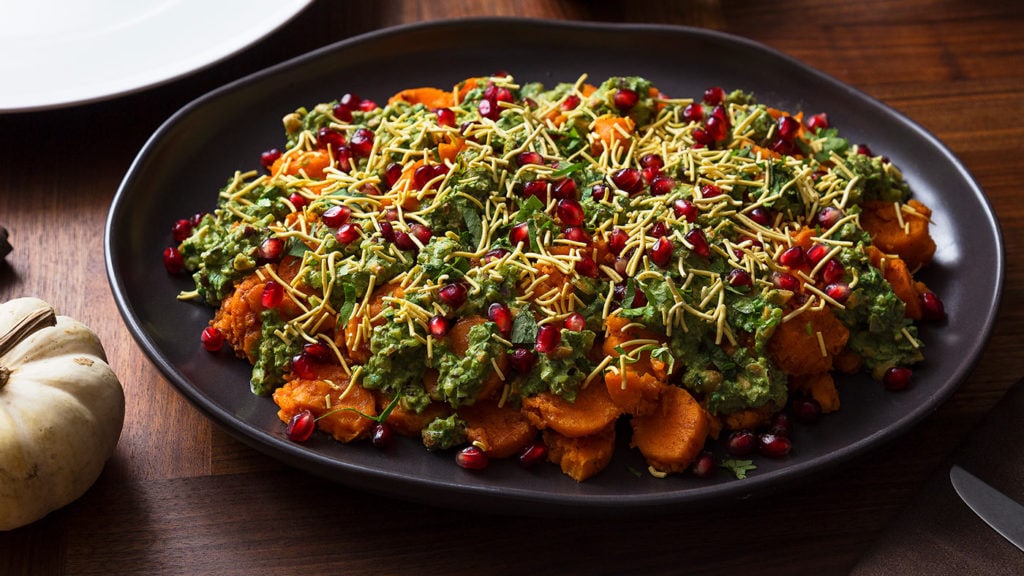 Another colorful combination on a plate is a chat. You can find varieties of chaats like bhel puri, dahi puri, sev puri, etc. on Indian streets filled with yummy potato fillings and chickpeas and dipped in cold curd and tamarind chutney. They are a perfect blend of crispy puris and soft stuffing.
One plate of chaat is enough to re-energize your taste buds and mood. It is a mouth-watering combination of sweet and sour chutneys impossible to resist.
1o.Momos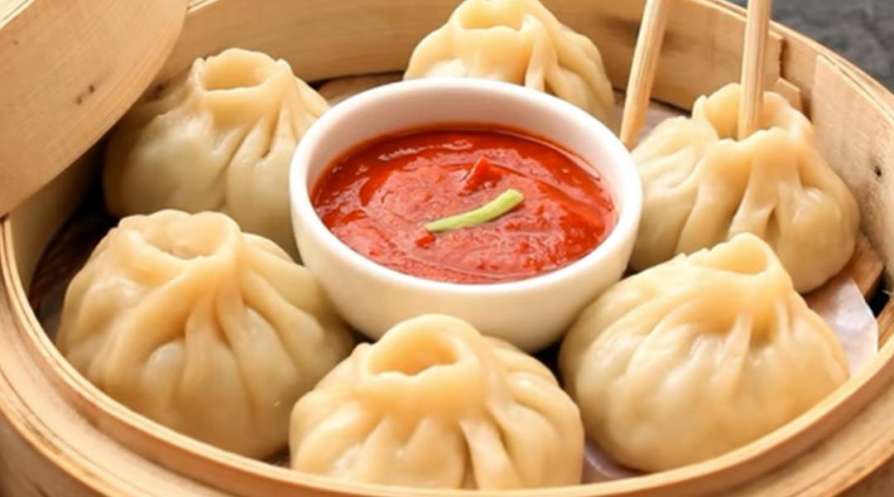 You will rarely find a single person who doesn't like momos on this earth. Momos is an eastern Indian dish and has been a huge hit in the other parts of the country as well.
People all over the nation are just crazy about these spicy balls served with different types of spicy and tangy sauces. You cannot afford to miss the authentic momos served on the streets of Nepal and Tibet.
11.Kachori
Again a very famous street food that you can find on the streets of Rajasthan and northern India. Kachori is made in different ways; some are plain, while some are stuffed.
Some famous varieties are pyaaz kachori, daal kachori and alu kachori. These are thick balls deep fried in oil with super spicy stuffing. You cannot miss this favorite evening snack if you are traveling in Rajasthan, you can relish this delicacy with hot kadi.
12.Bombil Fry
If you are a seafood lover, then this one is just for you! Bombil fry is a very famous Goan street food delicacy, and it is also widely found on the streets of Mumbai.
If you are a new entrant in seafood cuisine, make you do not miss this Bombil fry at any cost. This is made from a white fish exclusive found in the coastal line of Mumbai and Goa. Though you may not like its cooking smell, the end product is worth all your patience.
Last Words
These were some of the spiciest street foods in India for you. If you have missed any of them, you know what you need to do! If you like moderate spicy food, make sure you have ordered a sweet dish like kulfi or faluda for you to calm down your rising heat levels. So what are you waiting for? Go ahead and try these spicy street foods and experience the spice rush like never before!
Image Courtesy: Pixabay